San Diego pension ruling could have implications for other cities
August 17, 2018, 4:58 p.m. EDT
1 Min Read
Register now
An adverse ruling by the California Supreme Court about San Diego's pension reform measure creates uncertainty for city finances, according to a Moody's Investors Service report.
The higher court ruling on Aug. 2 may force the city to pay millions of dollars to workers who lost benefits under the city's 2012 pension reform effort.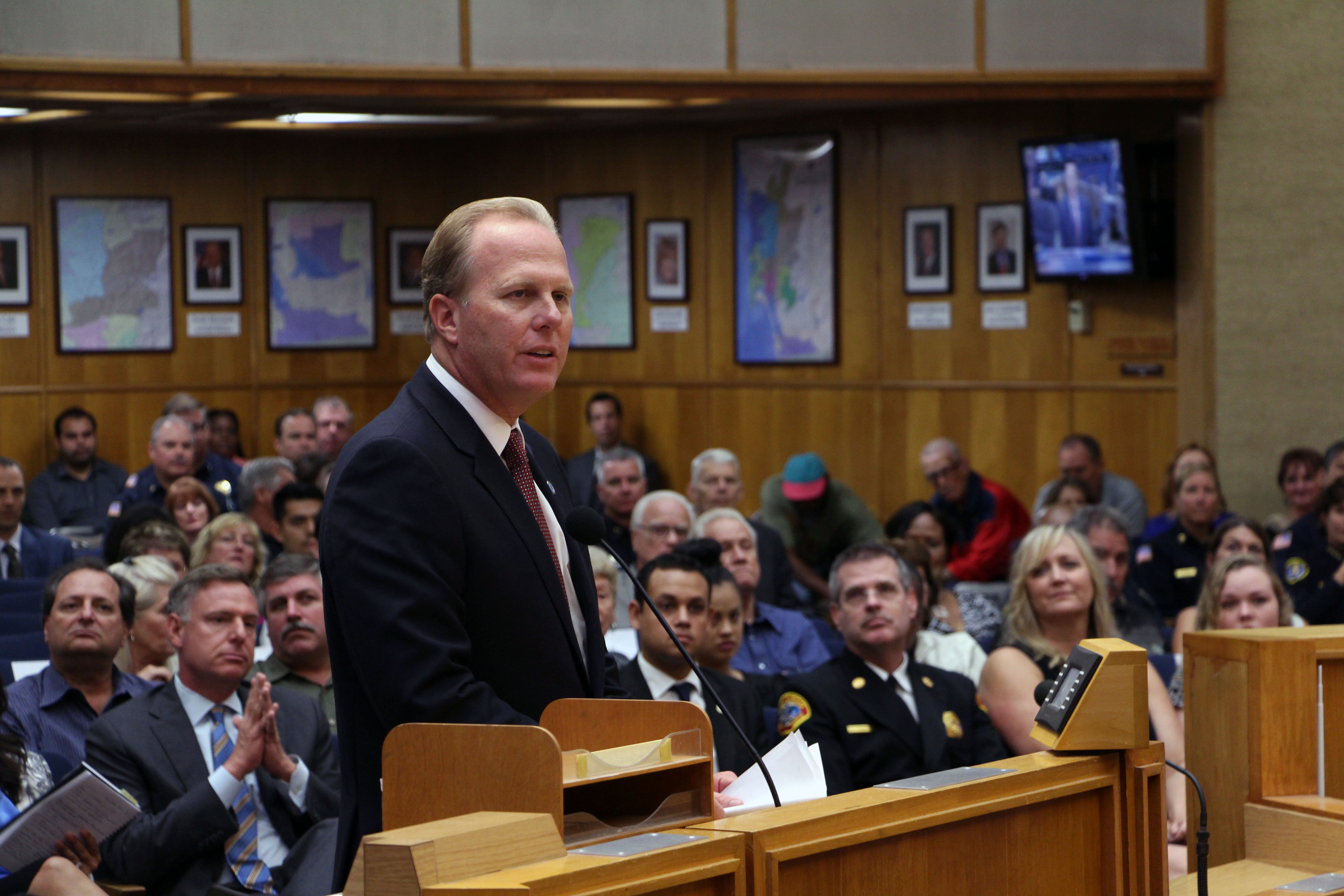 The exact cost is unknown, but Moody's analyst Michael Wertz said it could be as high as $73 million. The city projects its share could be $39 million since the employees would have to pay their share of the pension benefit, Werz said.
The court ruled that Measure B was improperly placed on the ballot due to then-Mayor Jerry Saunders "participation in the campaign to obtain voter support," Wertz wrote in a Thursday report.
"The long-term status of Proposition B is unclear since the courts did not opine on the specific elements of the measure," he wrote. "The ruling instead determined that the Mayor's efforts violated the law requiring the city to meet and confer with its unions in good faith on matters regarding wages and compensation."
The proposition was reviewed by the Supreme Court after a challenge to the appellate court's ruling that determined that since Proposition B was placed on the ballot as a result of a citizen-driven initiative, the city was not obligated to meet and confer with unions.
The city eliminated defined-benefit pensions for non-police employees hired after 2012 through an amendment to the city charter.
The ruling is also credit negative for other California cities that may have sought pension relief by putting reform measures on the ballot, Wertz said.
"The appellate court had clarified that city officials' active participation and support for the citizen initiatives does not obligate the city to negotiate with unions over its content," Wertz said. "The Supreme Court ruling means even citizen-driven initiatives could trigger to the obligation to meet and confer if city officials are active supporters of the effort, even as private citizens. This could now preclude city officials from participating in such initiatives and weaken the effort to get them on the ballot."