State Supreme Court orders appeals court review of San Diego pension overhaul
August 03, 2018, 1:33 p.m. EDT
2 Min Read
Register now
San Diego Mayor Kevin Faulconer did his best to put a positive spin on a California Supreme Court ruling that may force the city to pay millions of dollars to workers who lost benefits under the city's 2012 pension reform effort.
"San Diego pension reform remains the law of the land and today's Supreme Court decision keeps Proposition B in full force and effect," Faulconer said in a statement. "While the court's deference to an earlier ruling means the debate over this issue is not over, it does not change the fact that voters amended the City Charter to bring fairness to city pensions."
Some 66% of San Diego voters approved the pension reform initiative in 2012, according to the mayor's office.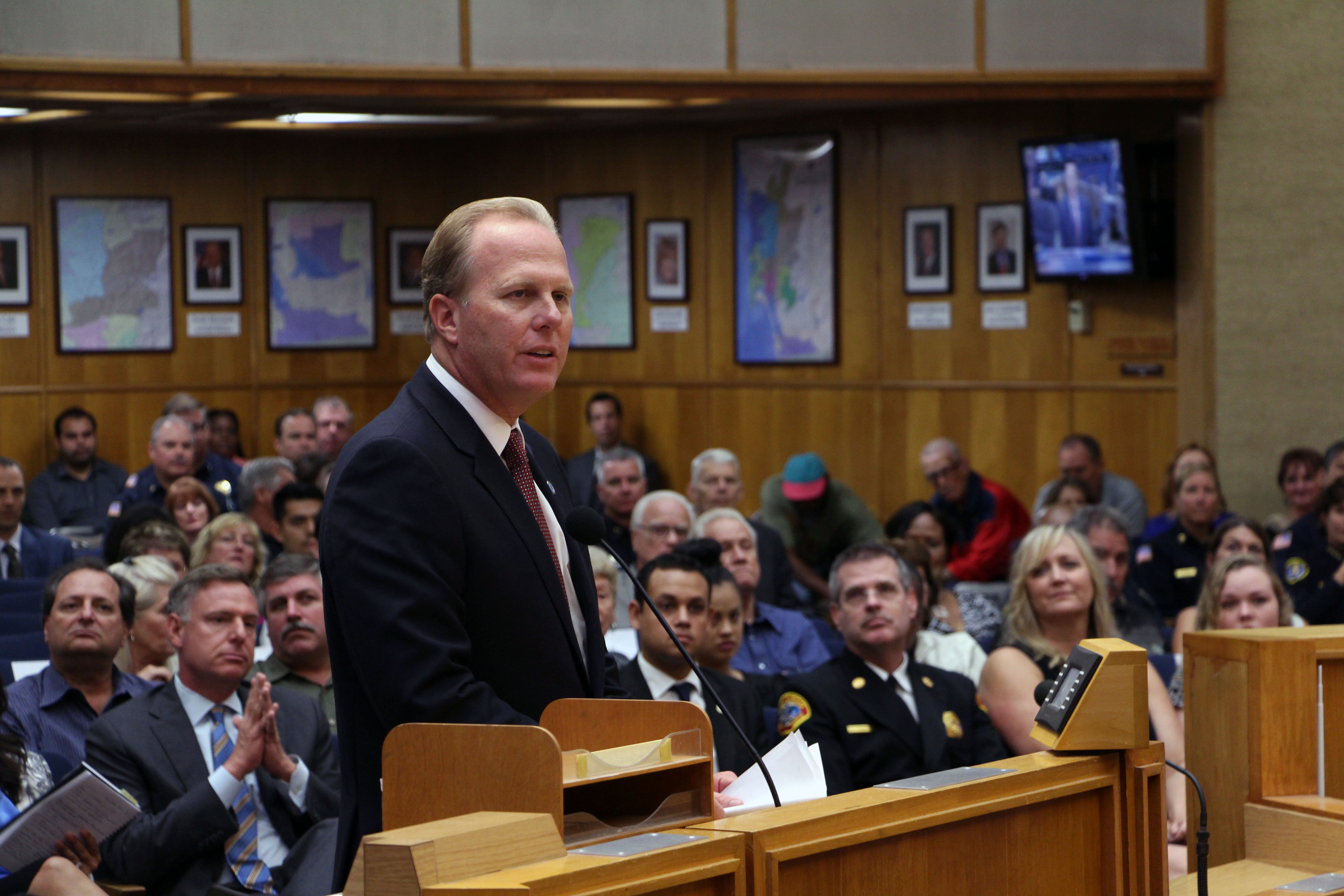 The state's highest court ruled on Thursday that the placement of San Diego's pension cutbacks on the ballot was invalid because city officials failed to negotiate with labor unions before pursuing the measure.
The court overturned an appeals court ruling that was in the city's favor – and sent the matter back to the appeals court asking that it review its conclusion.
The higher court wants the appeals court to further evaluate the state labor board's conclusion that 4,000 employees hired since pensions were eliminated must receive compensation that would make them financially whole.
The higher court's decision defers to a previous ruling by the Public Employment Relations Board.
"My administration will work closely with the City Attorney's Office on the direction provided by the Supreme Court," Faulconer said. "The public mandate for reform is as valid now as it was when Proposition B passed in 2012, and I will insist that taxpayers continue to be protected as we move forward.
The ruling stopped short of reversing the cuts, but it ordered the appeals court to invalidate the ballot measure that imposed those cuts.
"Pension reform gave us the tools to clean up San Diego's finances, save taxpayers hundreds of millions of dollars and return government's focus to improving our communities. The will of the public is clear, and I'll continue to fight for the change San Diegans called for," the mayor said.
The high court ruling orders the appeals court to enact "an appropriate judicial remedy" for the city's failure to follow all of the legally required steps before placing the measure on the ballot.
Labor unions filed the suit claiming that then-Mayor Jerry Sanders needed to engage in labor negotiations before placing Proposition B on the 2012 ballot.
The measure, which was approved by more than 65 percent of city voters, replaced guaranteed pensions with 401(k)-style retirement plans for all newly hired city employees except police officers.
Sanders has maintained he supported the measure only as a citizen, not as mayor, and therefore negotiations with unions weren't required.