San Diego votes for community choice aggregation for electric power
September 18, 2019, 5:04 p.m. EDT
3 Min Read
Register now
The San Diego City Council voted 7-2 to create a community choice aggregator to purchase its own power and encourage the use of renewable energy sources.
The council also approved a joint powers agreement Tuesday to partner with Chula Vista, La Mesa, Encinitas and Imperial Beach to replace San Diego Gas & Electric in purchasing renewably generated electricity for customers in their jurisdictions.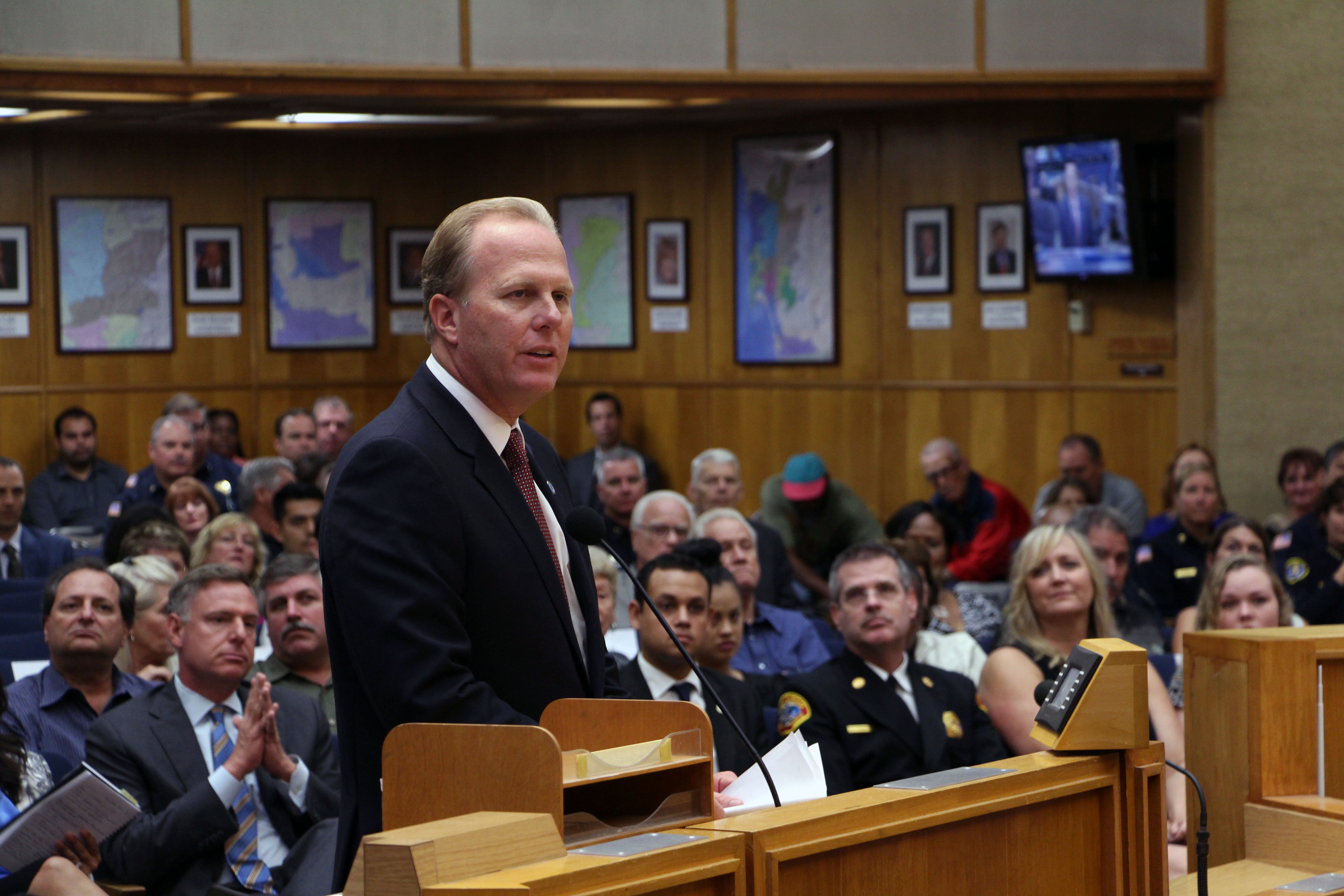 "This is about lower energy costs for customers green jobs for working families and renewable energy powering homes and businesses," said San Diego Mayor Kevin Faulconer in a statement.
California created the Community Choice Aggregation program in 2002. It allows local governments to create non-profit joint powers agencies that offer customers alternative energy like solar and wind at lower prices. Since then, 19 CCA programs have been created serving 10 million customers, according to the California Community Choice Association.
The program, expected to take effect in 2021, has been driven by Faulconer, who contends that adopting a CCA is necessary for the city to reach its Climate Action Plan goal of deriving 100% of its electricity from renewable energy sources by 2035.
The yet-to-be-named CCA is expected to offer rates about 5% lower than SDG&E for customers within the city and generate an estimated average of $110 million per year, translating into net income of about $1.75 billion over a 16-year period, according to a business plan prepared by MRW & Associates, a consulting group hired by the city.
California has mandated the state hit a 100% renewables target by 2045, but San Diego wants to reach that number 10 years earlier.
The city selected CCA as the best way to achieve the city's climate goals after three years of research and analysis, according to the mayor.
The JPA would be the second-largest CCA in California, only smaller than the Clean Power Alliance in Los Angeles.
Moody's Investors Service rated its first community choice aggregator, Marin County-based MCE, in May 2018 assigning a Baa2 rating and a stable outlook. The rating reflects the strength of the business model created by the state in 2002 to encourage the use of renewable energy, according to Moody's report.
Council members Chris Cate and Scott Sherman voted against the measure.
Cate said he voted for the climate action plan in 2015, has solar panels on his house and drives a zero-emission car, but sees Community Choice Energy as "fraught with risk, potentially costing city taxpayers billions of dollars in higher electricity bills, and without the guarantee of significantly reducing greenhouse gas emissions above-and-beyond what is now mandated by state law."
He added that ratepayers will not have the protections of Proposition 218 or Proposition 26, the constitutional measures that ensure ratepayers only have to pay for the service provided to them.
"Without these protections, the rates adopted by the CCA could be unreasonable or politically motivated," Cate said. Chula Vista, La Mesa and Encinitas approved the draft JPA last week.
A board, formed with members from each jurisdiction, is expected to hold its first meeting by the end of the month.
Following the formation of the joint-powers entity and appointment of a board of directors later this year, the board would then hire an executive leadership team, including a chief executive and chief financial officer, to guide the agency through the implementation process. It has until Dec. 31 to file with the California Public Utilities Commission in order to start operations in 2021.
Under the provisions of the JPA, a CCA will be created as a separate, distinct entity from the cities and responsible for any debt and obligations incurred.